And now, for another update of the Creative Dispatch.
I managed to get over the creative hump of writing Ossua. A new chapter is now through its first draft, and the story kickstarted itself back to life. It has its problems, but they are mostly things able to be fixed in post.
I completed my revisions on 'Take Only One,' my halloween-themed, horror short. It's my intent to shop it soon as Halloween will be upon us faster than we think. I initially eyed a particular source for publication, but they are unfortunately closed to submissions at this time.
I've also laid down some colors for Ossua's map (the original pen and ink are here)! I finally got a good digital rendition of it started. Base colors are in place and I should be ready to fill out more details both in terms of locations, cities, and features; and also in more nuanced colorings and graphic flair. See below!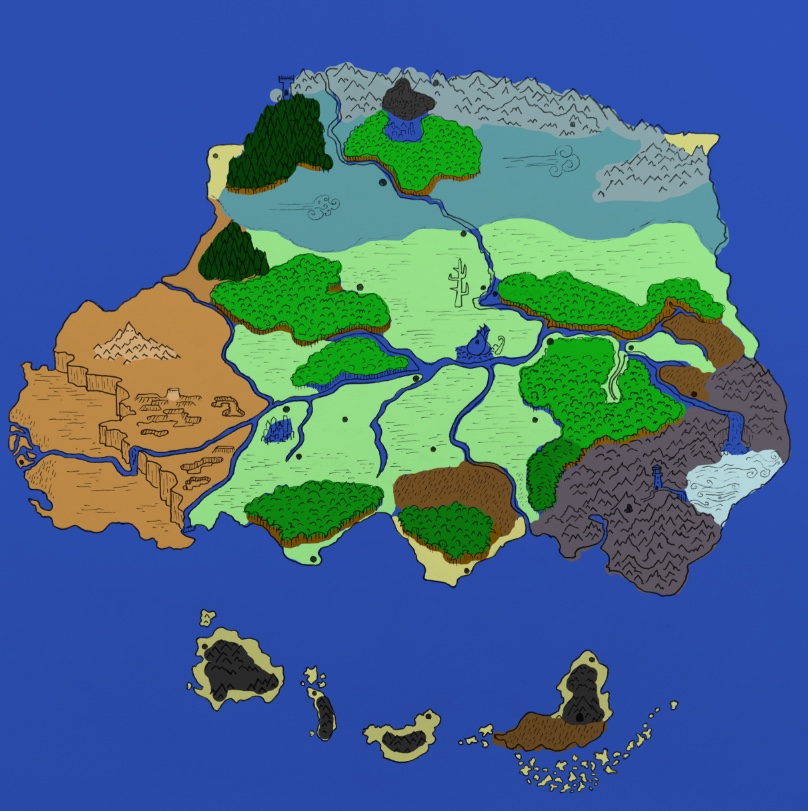 Work continues toward getting things done in good order, despite life being very difficult in both expected and unexpected ways. I am disheartened by some of it, but I continue to resolutely work toward creative goals.
Keep on checking in. I promise more good stuff to report.