Three months. This is not the bench mark I want to set for my blog.
I suppose I could tell you all about the things that happened in those two months, but… they'd be hollow excuses. I hold myself accountable for letting this thing slip away from me. The good news is I've been working. It's not been much – or enough – for a living. But, I haven't been working on the things I should be. At least, not hard enough by my reckoning.
So, I'm hitting the reset button. I'm going to adjust be here more frequently. I have to readjust my battle plan so that I can get all of my writing stuff where it needs to be. I have to send out the work. I have to edit. I have to try to ignore the dog long enough to get these things done.
Did I mention we got a dog? She's amazing.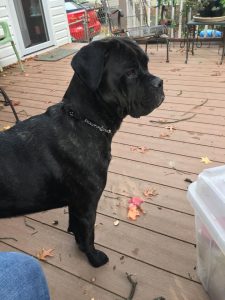 I'll admit, my time management skills have been bad for anything that isn't driving for rideshare gigs. So… I have some work to do in that regard. It's all a part of balance, and for a while now, I've been slipping on that balance.
I'm promising to come back again. We're not done. I haven't abandoned the 90's film project, and I have a Cyberpunk story which might grow into a novella, which may grow into a novel. My critique group seems to like it, though it still needs a lot of work (and about 4,000 words less of exposition).
So, stay tuned. The work is coming back.